Indo-Nippon Chemical Co., Ltd. is manufacturing a wide range of plasticizers which find applications in various industries such as PVC, synthetic resins, natural and synthetic rubber, perfumery, agarbatti and other industries.
Indo-Nippon Chemical Co., Ltd. was incorporated in 1961 in Bombay.

PVC Sheets, Films, etc.,
Synthetic Resins
Perfumery / Fragrance
Agarbatti (Incense Sticks)
Cellulose Acetate
Adhesives, etc.,

Steel Drums
Plastic Drums
IBC Container
ISO Tank Container

Research and Development work involves improving quality of material balance and energy savign it contributes to the technical services to the customers for optimum and efficient utilization of products manufactured.

Safety, Health & Environmental Policy

It is the policy of INDO-NIPPON CHEMICAL CO., LTD. to conduct all operations and activities with due care for SAFETY & HEALTH of all its employees and personnel (inclusive of outsiders) engaged at it's chemical facilities...

Indo-Nippon Chemical Co., Ltd. has established a liquid chemical terminal in the year 1986-87 which is situated at Kandla Port (Kutch), in Gujarat State

.

Plasticizer products find applications in various types of industries. For this reason performance expected out of these plasticizers is also varied.
To meet specific performance, special quality considerations are made, bearing in mind the applications required to be pursued in respect of instrumentation, test procedure, etc.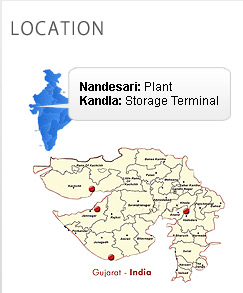 Maker Bhavan No.2,
18, New Marine Lines,
Mumbai 400 020, INDIA
Phone: 91-22-2205 1723 / 2205 1897 / 2205 1612 / 2205 1821
Fax: 91-22-2205 3488
Email: info@indo-nippon.com